PUBLIC TRANSPORT
MAXIMILIAN KLAWITTER
11.05.17 - 08.06.17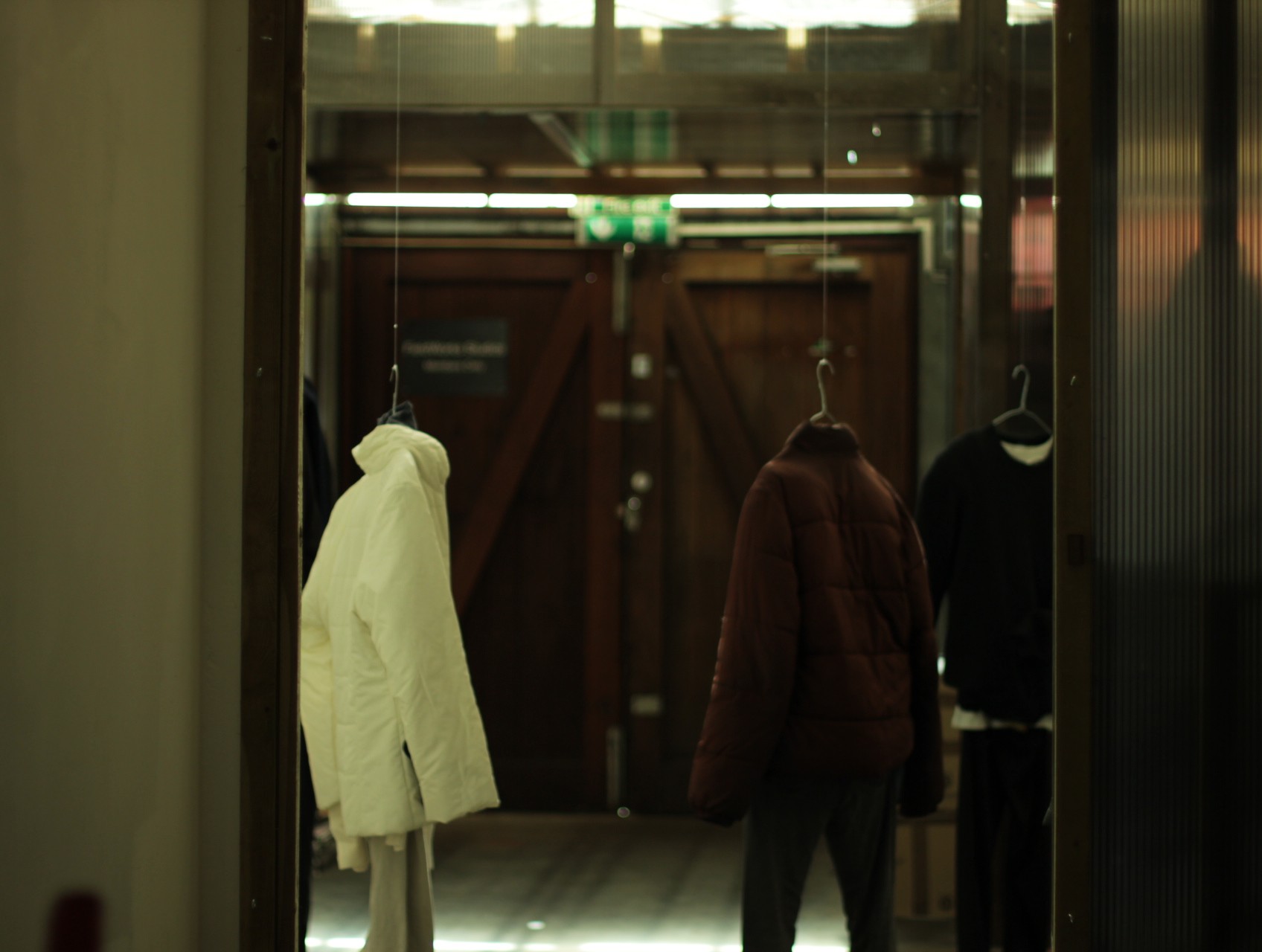 (…) creating vitrines like frames for action to happen, lifestyle,
the liminal disembodied documented which already happened –
functions as a display for the imminent event (…)
For this exhibition, Maximilian Klawitter produced a new full body of work while living in London throughout the past winter of 2016. Framed by his everyday experiences, Klawitter uses TFL to present us with a study of public transport and explores the levels of intimate interactions in this somewhat void space.
Employing different modes of work including sculpture, video and photography, he creates a holistic experience struck between representation and documentation. DNA was stolen and got into paint, fabric was bought and disembodied, the pursued got framed and documented.
His practice uses time-based media with strong correlations to the immaterial and the everyday. Essayistic strategies alternate from socio-economical studies to the mise en abyme of the subject and it's environment. Through exploration and the constant observation of perception, he opens up to the convolution of narrative threads while looking at the specific theatricality of the positioning process of the artist, leading to speech and suspension. These themes of production, accumulation and documentation ultimately envelope an environment for works to come.
Klawitter ordered DNA FAST (Forensic Application Scene Tape) through a Darknet shopping platform and captured public DNA from different smooth surfaces inside different public transport services, such as handrails, poles and benches. He then extracted the DNA with a specialised acidic liquid and mixed it with a natural water-soluble paint. Scattered over the floor, the liquid will dissolve under shoes and attaches to the soles of the observer.
Maximilian Klawitter (born 1988 Hamburg, Germany) studied at the University of the Arts Berlin and Central Saint Martins College of Art, London and has received his BA in Applied Film Studies from the Film Academy Hamburg. He most recently exhibited at Neu West Berlin and the Palais für Aktuelle Kunst Glückstadt as well as participated in group exhibitions, events and screenings around Europe. Upcoming events include a collaborative exhibition project at Basic Mountain, Edinburgh in June 2017 as well as a publication with Kive.press in Autumn this year.